A Practical Guide to Proximity Marketing
with Eddystone URL
The Physical Web
For Everyone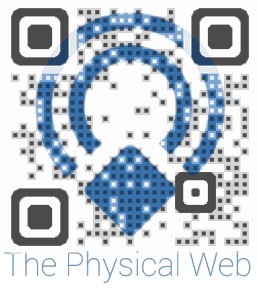 The Physical Web enables you to discover web pages associated with everyday objects and locations. It is powered by bluetooth low energy (BLE) beacons that broadcast URLs using the Eddystone format. Various mobile browsers and smart phone apps are working to display these URLs.
This Step-by-Step guide shows how you can setup your own proximity marketing campaign and notify potential customers about your offerings.
It is easy to enable the Physical Web on any smart phone, if they don't have that enabled by default.
A comprehensive guide for Android and iOS is available here. The apps are available for Android and iOS at these links.
The Eddystone URL of the Physical Web is just like a wireless QR barcode. Instead of using your phone's camera to point to the barcode customers are automatically alerted by the build-in Bluetooth receiver via notifications of available links.

Create A Webpage
What are you advertising?
Using Google Sites, creating a web page is easy and fun. Display coupons, relay a message, have customers sign up, even show a video.
Program Into Beacon
Configure the URL
Use Google's URL shortener for versioning and quick changes. No need to ever change or update the beacons. Do that on Goo.gl by changing the destination.
Deploy Beacon
Plugin the beacon
Find a place where you want people to see your offering. The right location is key for success.
Analytics
See who's responding
Google Analytics shows you who sees your URL. Goo.gl has all to manage your campaign and assess the success.
4 Steps from Zero to Customers
A Web Page
Google Sites

Head over to Google Sites and create a new web page. We did that and created our Firestarter Brewery advertising page. Take a look.

Program the Beacon
Eddystone URL

First you need to shorten the URL so that Eddystone beacons can transmit that. Head over to Goo.gl. Type in your long URL and copy the shortened one. 
Our page looks like this: https://goo.gl/FGiACp

Deploy the Beacons

Battery or Power

There are plenty of options available, from little battery powered Eddystone URL beacons to our maximum output power SuperBeacon.
Program the short URL into the beacon and find the right spot to deploy it.

Analytics
Google tracks clicks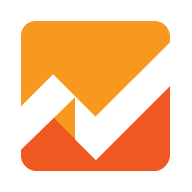 To check analytics (e.g. number of clicks) on a Goo.gl short URL, simply type the short URL into the address field in your browser and enter .info or add a "+" after it.
Like this: https://goo.gl/FGiACp+

The Result
See what the Physical web looks like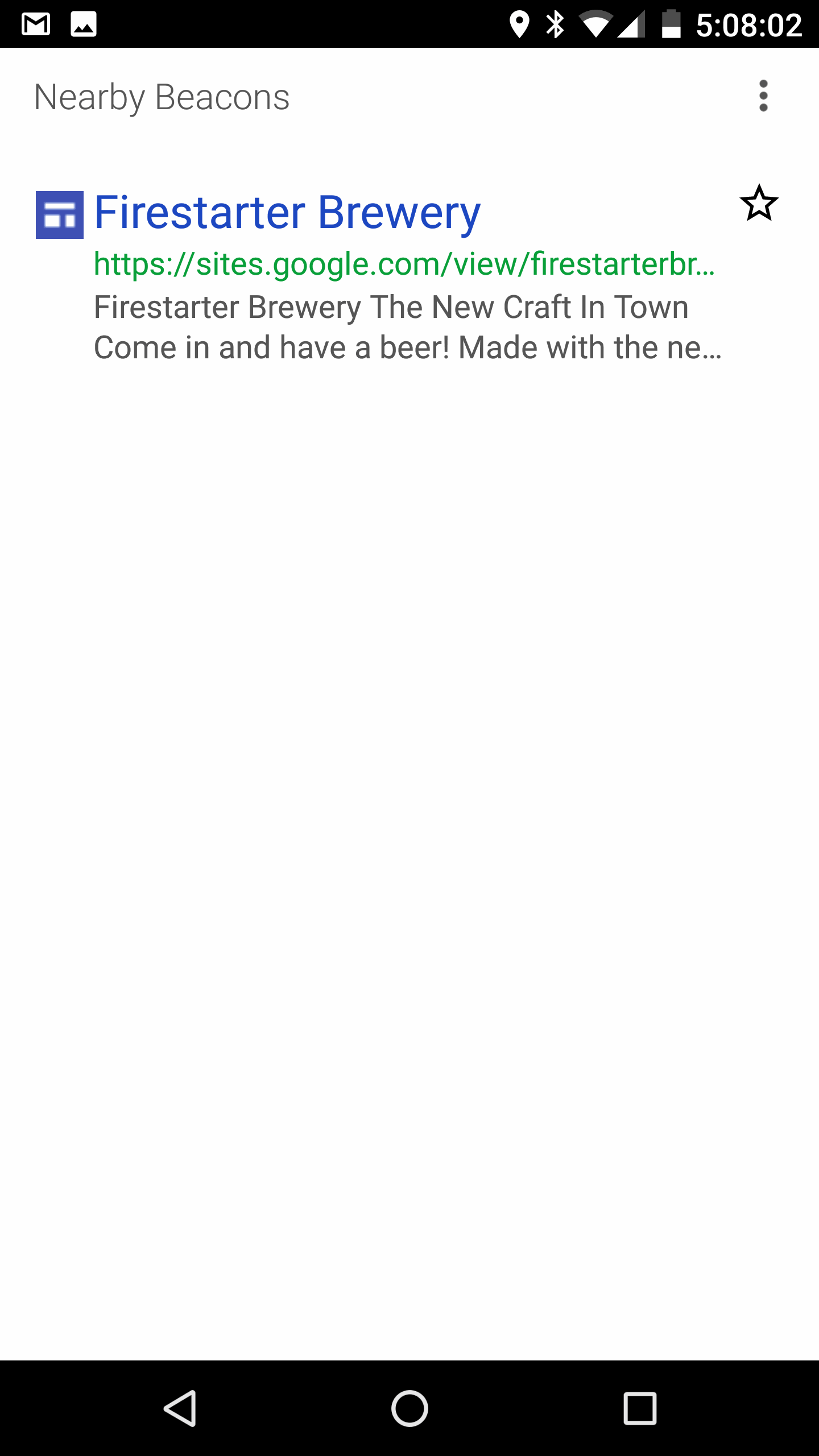 The Physical Web shows up as a notification with the URL, sometimes a picture and the first text on the web page.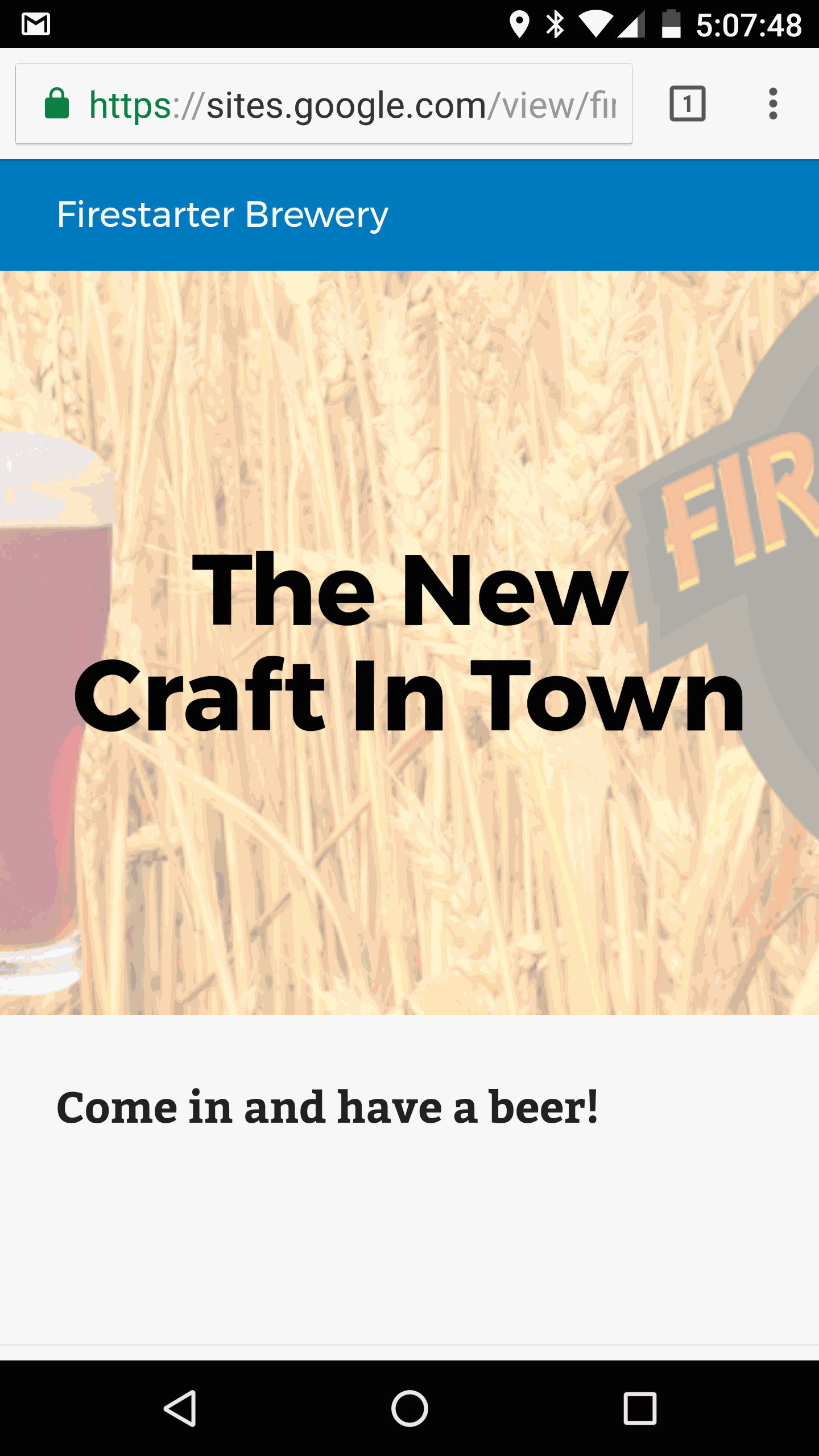 Click on the URL and it displays your web page.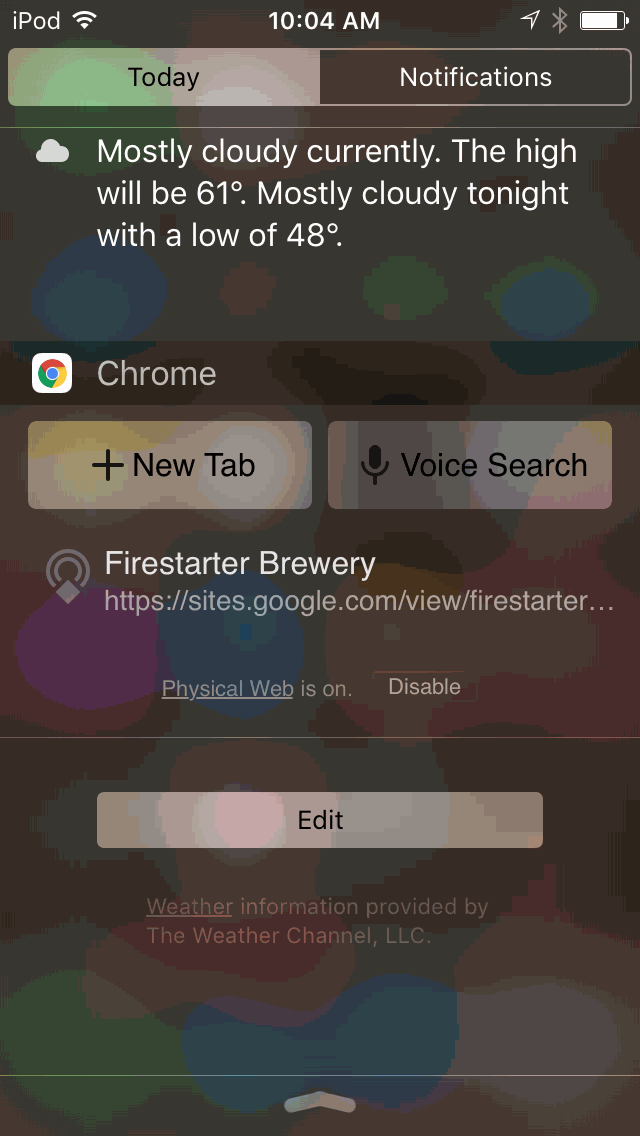 iOS Notification Page